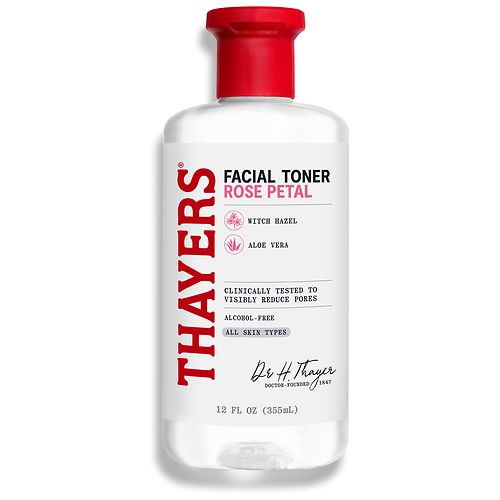 Looks like they changed the packaging since I purchased
Alcohol free
Paraben free
Natural ingredients
Pleasant fragrance
Gentle, not drying
Doesn't help with pores or oil control
Price
$8+ for 12 oz / 355 mL
Pretty good value, this lasts forever
I was introduced to this by my old roommate who said it's moisturizing. Since it is alcohol free with natural ingredients I gave it a try. This is actually my 2nd bottle that I've gone through but I never thought to write a review about it, because it's kind of a just there product. I don't notice a huge difference in my skin when I don't use it, and I am using the remainder of it, now, to be rid of it. When I first began using it, it seemed to help control my oils a bit. 2 bottles later I don't notice a huge difference in my skin, for pores, acne, oil control, or anything. I think the treatments and moisturizer you use matter more.
I do have relatively large pores (if you see any of my foundation reviews, link
here
) so maybe that's why I don't see a huge difference.
I think if you don't use toner, this could be a nice addition to your skin care, but it's not a necessity other than to make sure you have no traces of oil or makeup left on your skin after washing. In theory toner has long term benefits, perhaps when I start using other ones I'll see a difference.
Repurchase?
No.
Would I recommend it?
Yes. Don't use toners with alcohol!